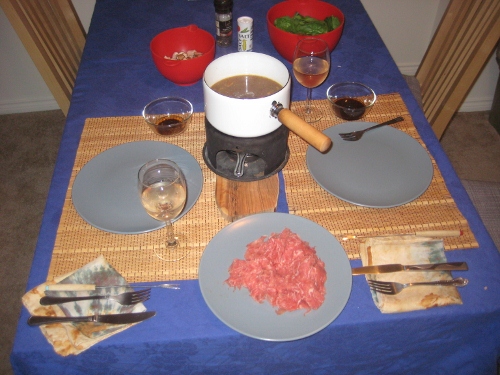 I use Mark Bittman's How to Cook Everything all the time, and I can really identify with his "four stages of learning how to teach yourself to cook":
First, you slavishly follow recipes; this is useful.

In stage two, you synthesize some of the recipes you've learned. […] You learn your preferences. You might, if you're dedicated, consult two, three, four cookbooks before you tackle anything.

The third stage incorporates what you've learned with the preferences you've developed, what's become your repertoire, your style, and leads you to search out new things. […] This is the stage at which many people bring cookbooks to bed, looking for links and inspiration; they don't follow recipes quite as much, but sometimes begin to pull ideas from a variety of sources and simply start cooking.

Stage four is that of the mature cook, a person who consults cookbooks for fun or novelty but for the most part has both a fully developed repertoire and — far, far more importantly — the ability to start cooking with only an idea of what the final dish will look like. There's a pantry, there's a refrigerator, and there is a mind capable of combining ingredients from both to Make Dinner.
These phases seem to apply in other areas as well. Consider foreign languages: first, you parrot your phrasebook word-for-word. Next, you learn to plug in new words or conjugations and combine pieces of several phrases. Third, you've started to grasp the grammar and the structure of the language; you have enough vocabulary to get by in basic scenarios, though you enjoy learning more. Fourth, you've reached fluency and "the ability to start [speaking] with only an idea of what the final [sentence] will look like."
Anyhow, when you spend most of your time in stage 2 or possibly 3, it's a pleasure to reach stage 4 sometimes — just coming home and BAM! making something tasty with whatever's in the fridge + pantry. That happened recently with some shaved beef my fiancée and I found at Trader Joes, combined with memories of a delicious hot pot restaurant in the DC area. I didn't have any mala spice available (too bad, as it does indeed cause a delicious "neurological confusion"), and I make no claims to authenticity, but it was a seriously tasty recipe-less culinary adventure. Recipe follows, although there are no proportions — everything is "to taste"!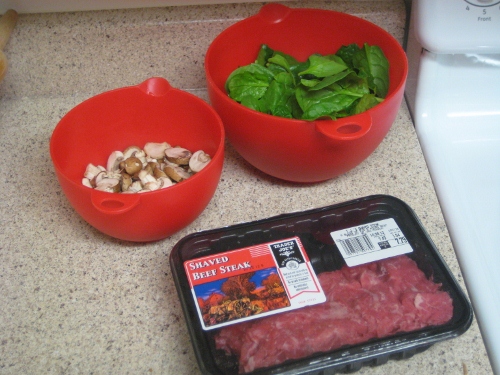 Hot Pot recipe (approximate)
Heat in a pot at medium-high
peanut oil
and stirfry
sliced ginger, chopped green onions, roasted garlic (from jar)
then add
sherry, soy sauce, toasted sesame oil, balsamic vinegar, pepper, crushed red pepper, five-spice powder
At this point the flavor should be much-too-strong (since the broth will water it down in a moment), but still well-balanced within that too-strongness, if that makes any sense.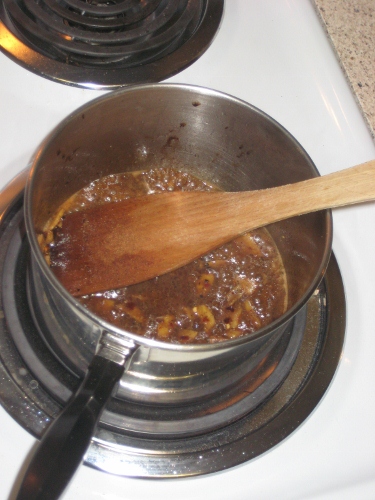 Finally add
vegetable broth (or water and bouillon), about 3 cups
Move to fondue pot and add
cilantro
Serve with
thin-sliced beef, spinach, mushrooms
and have each diner make a personal dipping sauce from the fixings
roasted garlic from jar, toasted sesame oil, soy sauce, A1 steak sauce, cilantro, chopped green onion
Enjoy!