So when I'm not visualizing data or crunching small area estimates, I've been training to run DC's Jingle All The Way 8k.
Most people wear little jingle bells as they run this race.
I decided to carry a tuba instead.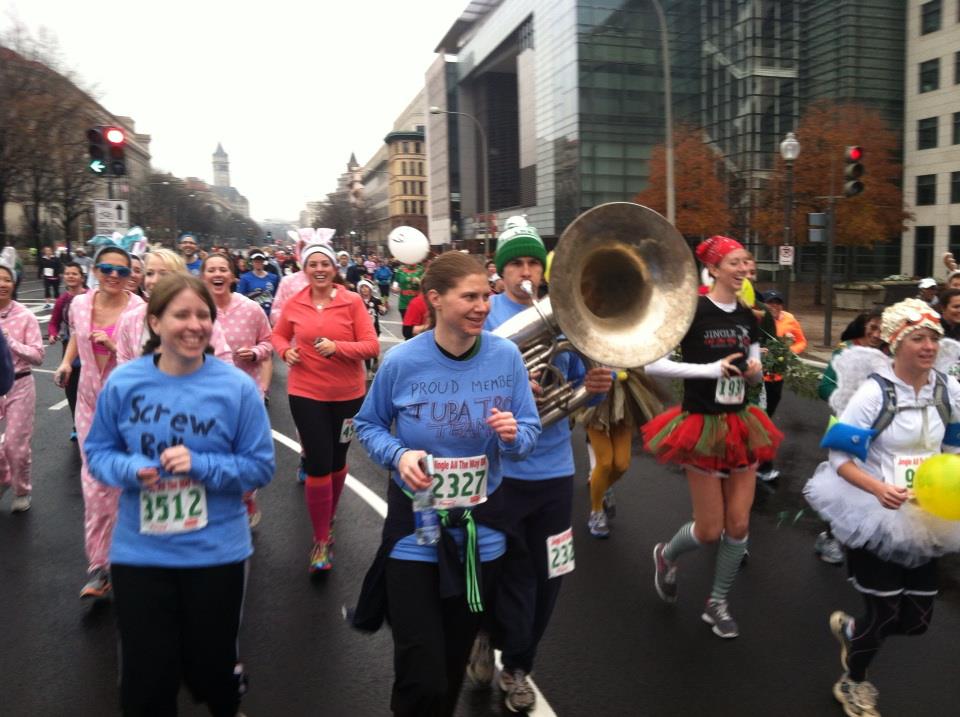 More photos here. The one above is thanks to a blog I found by googling the race name + tuba. Our team t-shirts said Tuba Awareness, and apparently people were indeed aware!

My time was super slow (although I placed 1st in the carrying-a-tuba category), but I did run the whole thing, and I had a blast playing carols along the way. I really need to find somewhere in DC to play regularly, though perhaps a bit more sedentary…