We live in an amazing future, where an offhand Twitter joke about classic data visualizations and Game of Thrones immediately turns into a real t-shirt you can buy.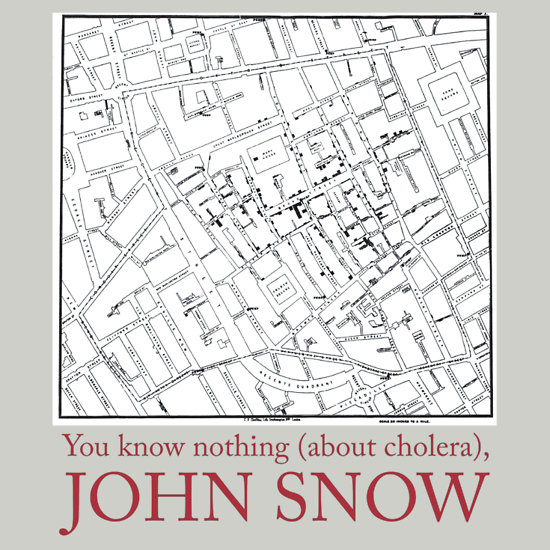 Hats off to Alberto Cairo (whose book The Functional Art and blog are the best introductions to data visualization that I can recommend—but you already knew that).
If you don't already know the story of John Snow and the Broad Street pump—or if you think you do but haven't heard the full details—then The Ghost Map is a great telling.
Update: Alberto continues to kick this up a notch, adding two more Game Of Thrones-themed classic dataviz jokes, and making the images/captions available under the Creative Commons license. Awesome.